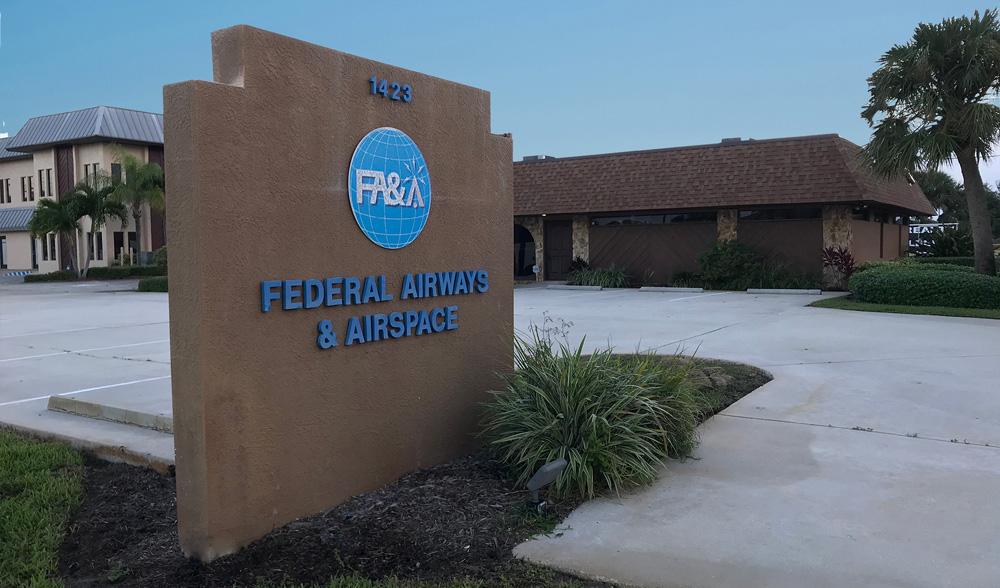 Federal Airways & Airspace (FA&A) created the first and only commercially available Obstacle Evaluation Software.
We offer comprehensive software packages and consulting services for every aspect of Airspace Obstacle Evaluation and Management to the aviation conscious client since 1989. We have established a successful record of solutions for telecommunications companies, airports, law firms, real estate brokers and developers, architects, industrial and energy development. Federal Airways & Airspace carries both general and professional liability.
Obstacle Analysis Software
Federal Airways & Airspace is the creator of Airspace OMS, TERPS Professional, and Airspace Survey. These are the only commercially available software applications and the industry standard for Obstacle Evaluation Analysis.
Obstacle Evaluation Software
Federal Airways & Airspace utilizes a team of highly trained FAA and DOD compliance specialists. Our team has over 30 years experience in aviation and obstacle evaluation. Their expertise in regulatory compliance exposure, obstruction evaluation, special use airspace, flight procedures, VFR & IFR flight operations, TERPS  surfaces, airport airspace penetration and risk management has won many jobs for our clients that would not have received approval by the FAA.